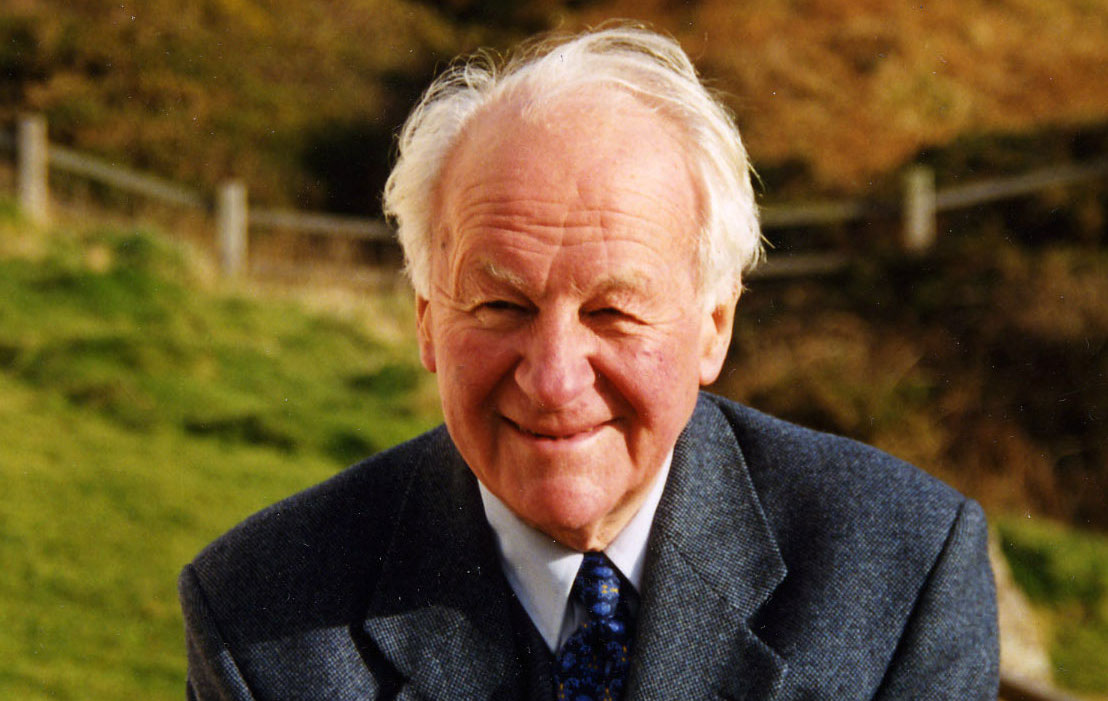 This is the centenary of John Stott's birth (April 27, 1921). Stott left a rich legacy of global-gospel engagement and I find myself more and more drawn to and appreciative of him.
His book The Cross of Christ was a big part of my early theological development. Besides the value of the content, Stott showed me what it meant for theology and biblical studies to be centred on doxology. There was also the following line in the introduction which has shaped my engagement with the bible and theology ever since: "To be disrespectful of tradition and of historical theology is to be disrespectful of the Holy Spirit who has been actively enlightening the church in every century." I have used his commentaries and read a few of his other books but it was only a few years ago when I started to get a real sense of John Stott.
In 2018 I witnessed his legacy first hand. I attended the Consultation of ICETE (the International Council of Evangelical Theological Education) in Panama and met dozens of people who knew Stott personally (feel free to play "Where's Waldo" and find me in the picture currently at the head of the ICETE website…). That was my first real taste of his impact. I knew that he had written and spoken extensively but I was struck by how often "Uncle John" came up in conversation and from the podium. It is staggering to realize how far his influence extends. But what really impressed me is that for all this breadth his impact does not seem to have been stretched thin. Without exception, the mention of his name was a rush of warmth in the already balmy Central American climate.
I hope to collect some of the material related to this centenary here in the hope that we can take some time to learn from the legacy of John Stott. Most recently added items are at the top so you can check back and quickly see if anything is new.
---
Stott in the New York Times: Why I am posting an op-ed by David Brooks from 2004? Three good reasons and first two are especially apt in the current media climate:
1. Brooks gives a great reminder that media-appointed spokespeople are not necessarily authentic voices of a movement or group.
2. You can get a sense of the struggle to define the term "Evangelical". In fact, I came across this article through Mark Labberton in a talk he gave on this very subject. 
3. It is a wonderful picture of John Stott from someone who stood apart from Stott's Christian faith. Brooks describes Stott as "humble and self-critical, but also confident, joyful and optimistic." As we struggle to figure out how to "speak the truth in love" we can look to someone like John Stott who exemplified doing this well. 
From the Birds: One of the often celebrated fun facts about Stott is his love of birds. There is quite a bit out there on this but here are a few things to get you started:
1. His book, The Birds Our Teachers: Essays in Orni-Theology, is the main source.
2. There is a short series of 3 sermons which you can listen to on the All Souls website. I thought the first is the strongest of the set and has some wonderfully basic Biblical wisdom.
3. Tim Chester, who wrote a book on John Stott, has a nice little summary of what Stott learned from bird watching.
Centenary Events in April: Dictum Press has a little roundup of events during the weekend of April 25-17. There are no details here about online streaming but they will surely come later on. Save the date...
JohnStott100: A few organizations have grouped together to set up a centenary page. Lots of good stuff here and I highly recommend taking a few minutes just to scroll through the extensive list of Stott's published books!
Introduction to John Stott: Premier Christianity has posted a short summary of Stott's life for the uninitiated (10 minute read).
The Stott Legacy Podcast: Langham Partnership (the ministry which Stott founded) is hosting a podcast featuring interviews from people who were close to Stott. This is an excellent way to get a real sense of his life and to hear from Christian leaders outside of the Western context.
---
We work on behalf of a team that sends and supports us as we serve the Global Church. Click on the Together… tab for more information about how you can partner with us so that the good news of Jesus will be heard where he is least known.